Atlantic Printing and Graphics offers printing on up to ten colors on our flexo presses with both water based and UV ink options. Using a variety of papers, films, and foils, in tandem with our multi web presses, we supply our customers with a broad range of options for pressure sensitive labels and coupons. We also offer digital printing utilizing extended gamut CMYKOVG technology to open up the Pantone color pallet.
The combination of both digital and flexo allows you the versatility to target markets at your brand launch and revise graphics as needed based on results. You can then move into the larger volume print runs knowing you do not have to make an initial commitment that cannot be changed. We can also work with your purchasing team to manage your label inventory and provide Just-in-Time (JIT) printing.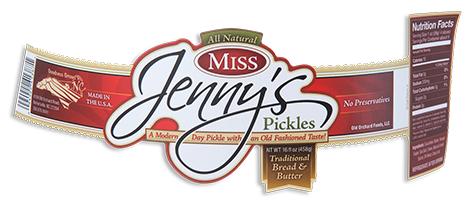 Label Applicators
In addition to providing the labels you need for your retail packaging, Atlantic can also provide labeling equipment to incorporate into your packaging line. Our sales and technical service team audit your operation in order to set you up with the best possible label applicator for your needs. Our labeling technician, Don Stewart (you can read more about Don on our Experts page), will install, integrate, and maintain your equipment to ensure the best long-term performance and to incorporate any upgrades needed to keep up with your production.
View Label Applicators